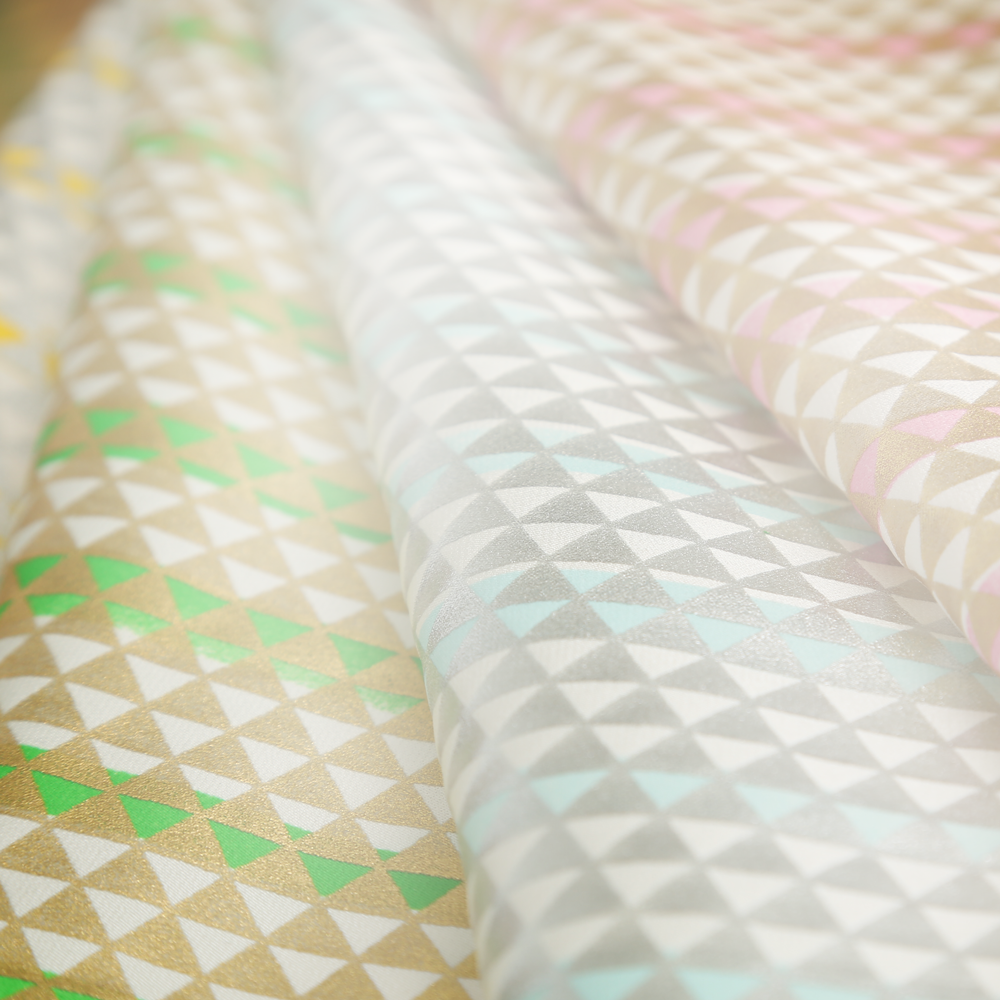 yucasii's designing process always starts with fabric. We create fabric before deciding on a shape.
For our fabric, we select highest quality materials to bring out elegance in and make the dresses comfortable to wear for "yucasii ladies," women who wear yucasii dresses.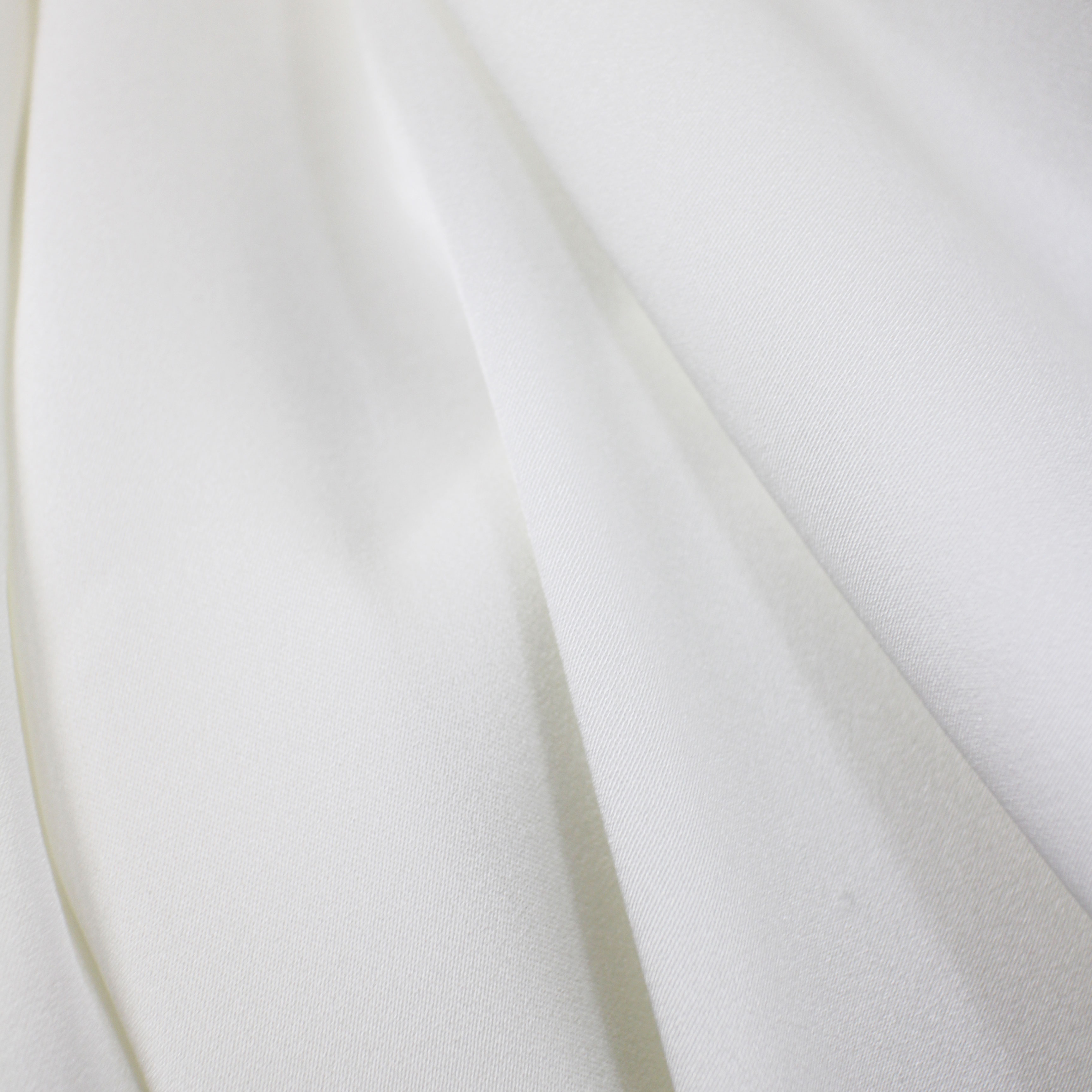 We travel across the country to find a factory with special techniques for each fabric making process such as weaving, dyeing and printing.
It takes months to develop one type of fabric since we make samples over and over again to get the right feel, texture and color.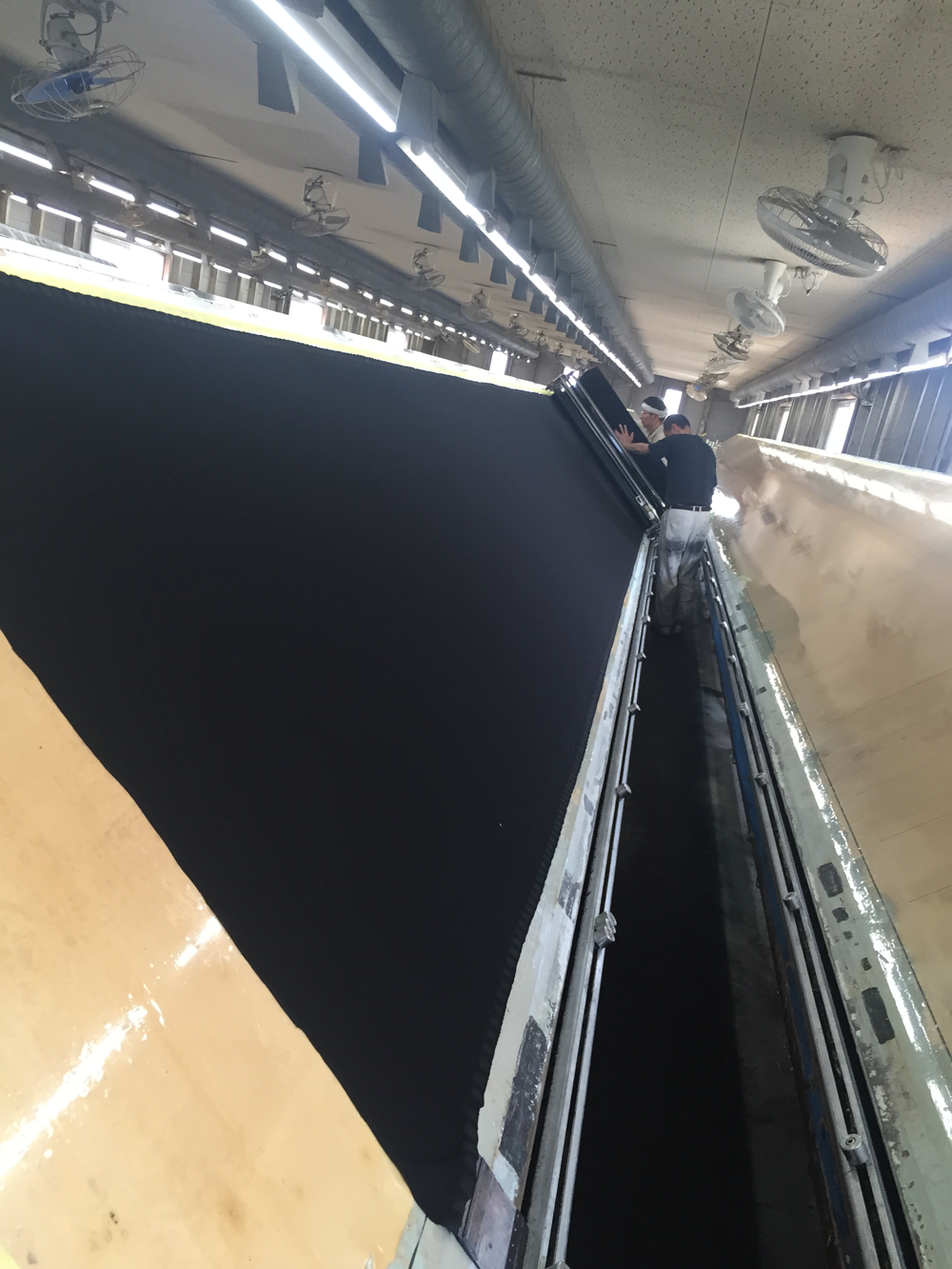 yucasii dresses with gold or silver colored metal leaf prints are a good representation of our pursuit in creating a special texture. After the leaves are printed, the surface of the dress goes through a special heating process several times to create a unique, matte texture with elegant shine that brightens up the skin.
When we create the fabric, we aim to achieve a specific level of shininess that is gorgeous but is not too much.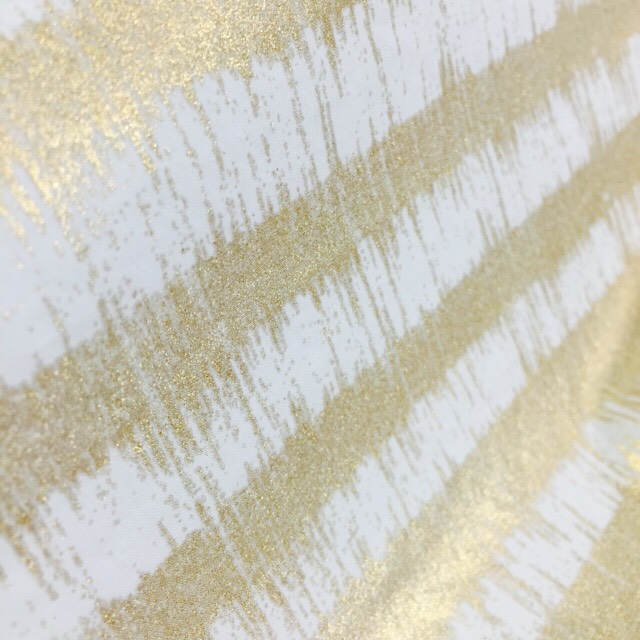 Color is also a big theme for yucasii. For each of our dresses, we choose a color that will give excitement and joy to whoever wears our dress. It is our belief that fashion can change the way women feel and perceive themselves. That is why we pick colors that would bring happiness to them.
We also think hard about the "chemistry" that a particular fabric and color create in a dress.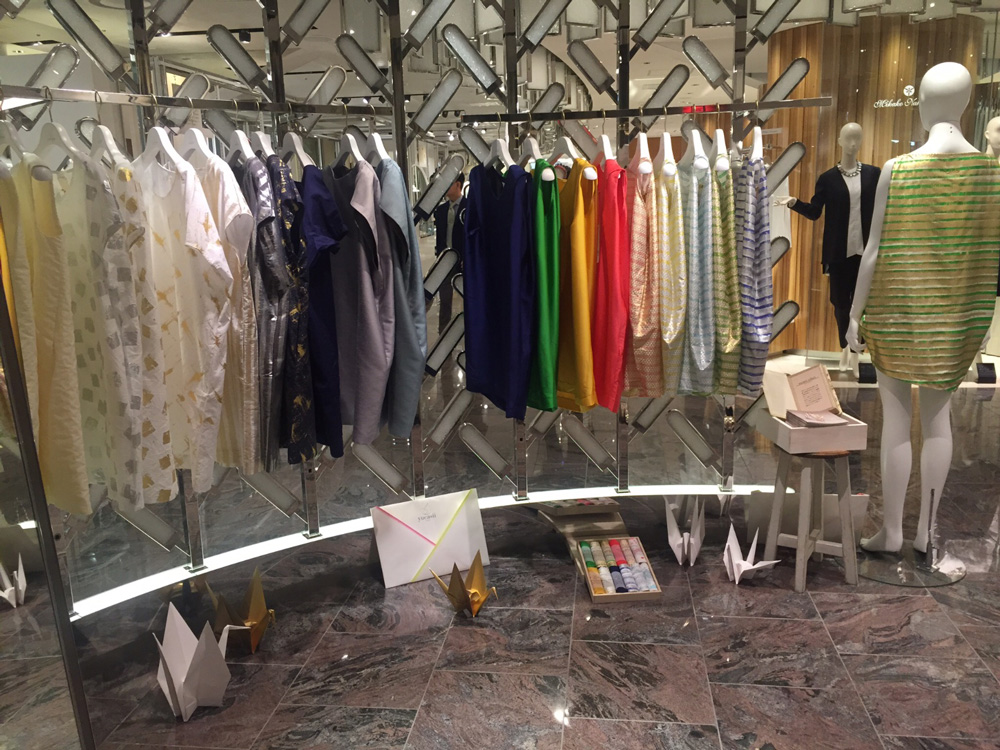 Our Values: Simple is Beautiful