yucasii – is a classic Japanese word describing fascination and attraction to something.
 
The moment you find, wear, and feel our dresses,
you will be fascinated by the excitement arising from your instincts.
Grace and Playfulness,
Luxury and Comfort,
Rich fabric and Minimal silhouette…
The perfect balance of these contrasting elements emphasizes women's natural beauty.
Our creation is for all independent women keeping open minds and being true to themselves.
Wishing our creation will become part of her favorite wardrobe.
Now we begin from Tokyo to the world.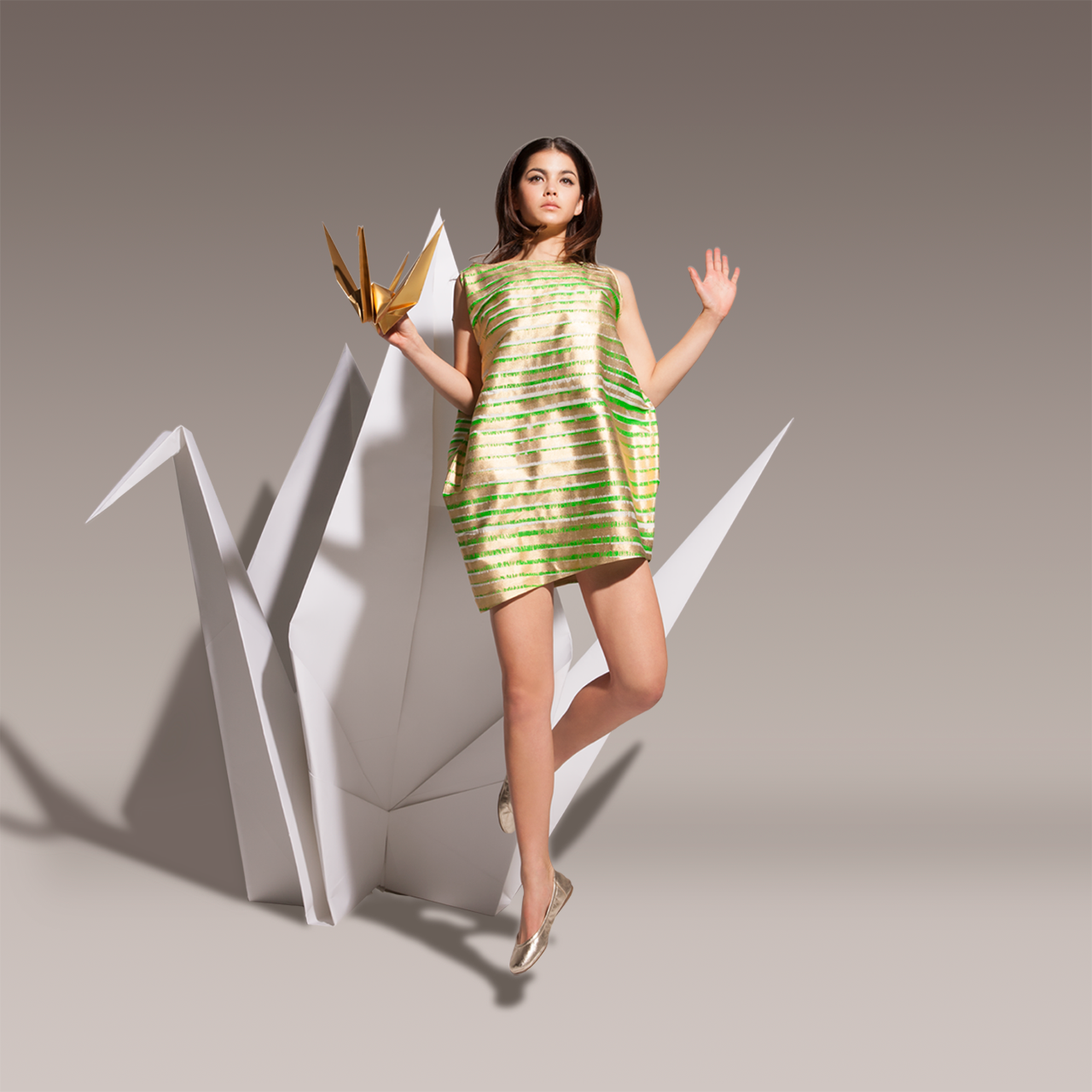 yucasii lady
The yucasii lady naturally embraces her sensuous nature and knows the importance of loving herself.
She is an intellectual free spirit with a flexible mind. Her emotional maturity blends with a near-ageless outlook that allows her to think outside the box and live life in her own style.
She prefers a natural and free-flowing lifestyle, she is perceptive of trends, and she has a refreshingly refined sensibility.
She is equipped to appreciate the value of good quality, and she knows how to incorporate valuable things into her life. A warm and playful spirit is also key to her character.
So her daily life will tend to be accented by a modern elegance and filled with a feeling of content and comfort.
From this stems her optimism that is sure to make the people around her happier too.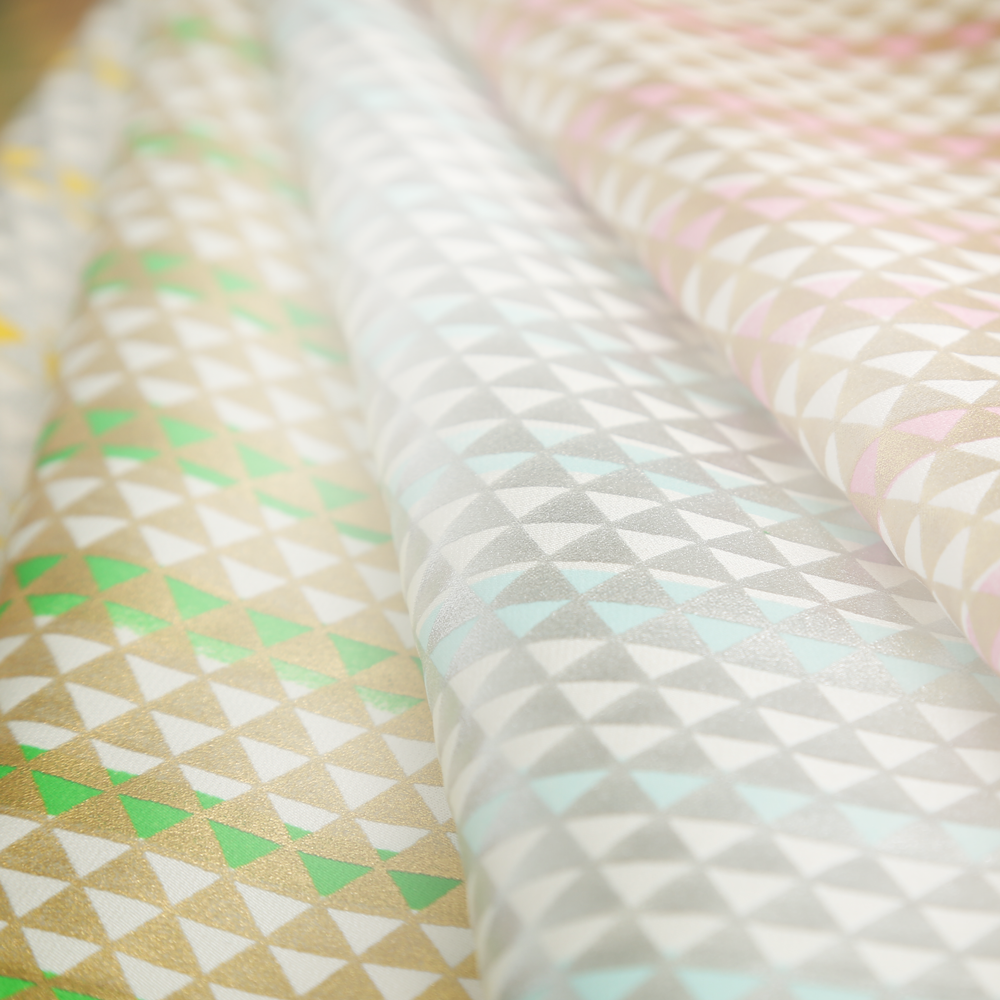 Passion for Perfection, #1 – Fabric
The design process starts with the making of the fabric.

Everything begins with high-quality, elegant materials.
The patterns and colors will brighten your mood from the moment you put them on.

We continually strive towards our goal of providing "expressive fabrics with minimalist silhouettes."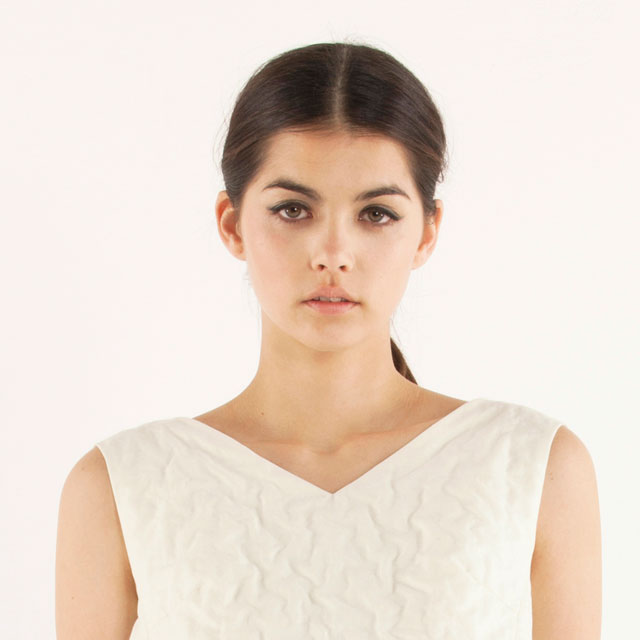 Passion for Perfection, #2 – Made in Japan Quality
Everything from the knitting, dyeing, printing, and sewing is done right here in Japan.
You will feel the difference when you wear these beautiful and elegant pieces.

Our goal is to deliver one-piece dresses imbued with the talent of Japanese artisans to the entire world.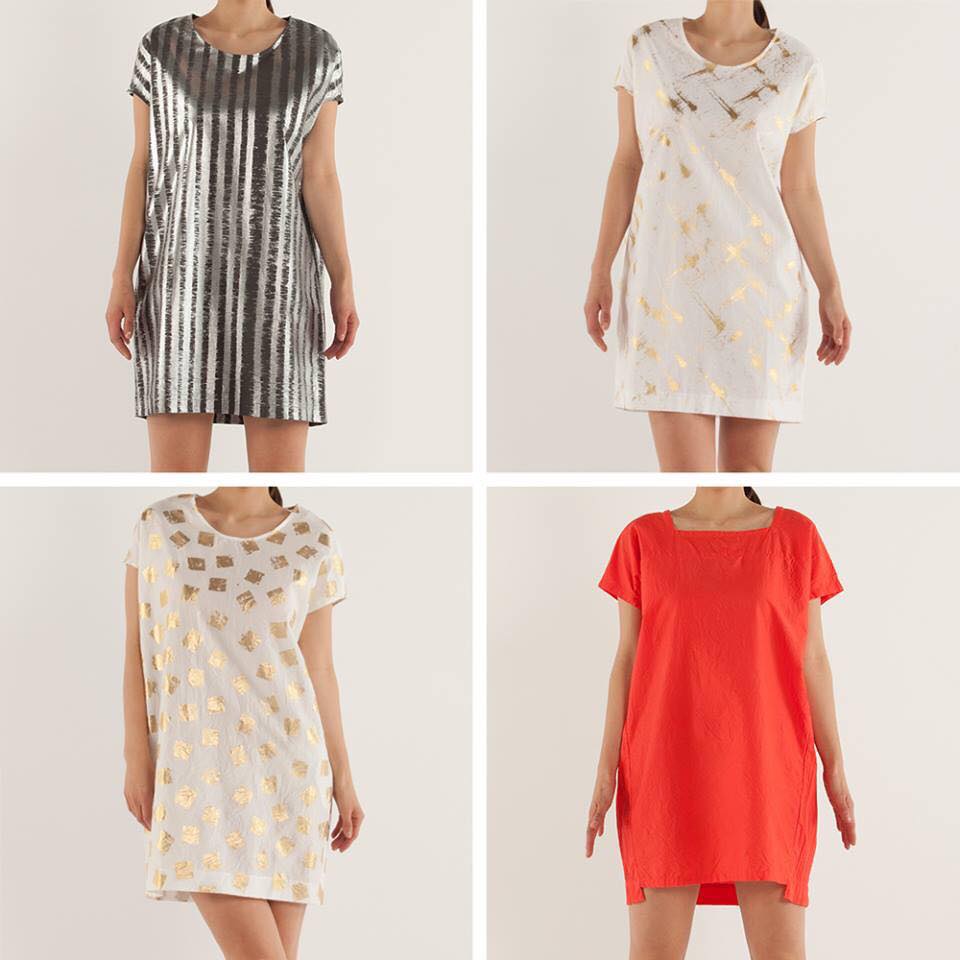 Passion for Perfection, #3 – Simplicity
We only create the simplest thing you can wear, the one-piece dress.
Our philosophy is that Simple is Beautiful.
The more we strive towards simplicity, the closer we get to true beauty.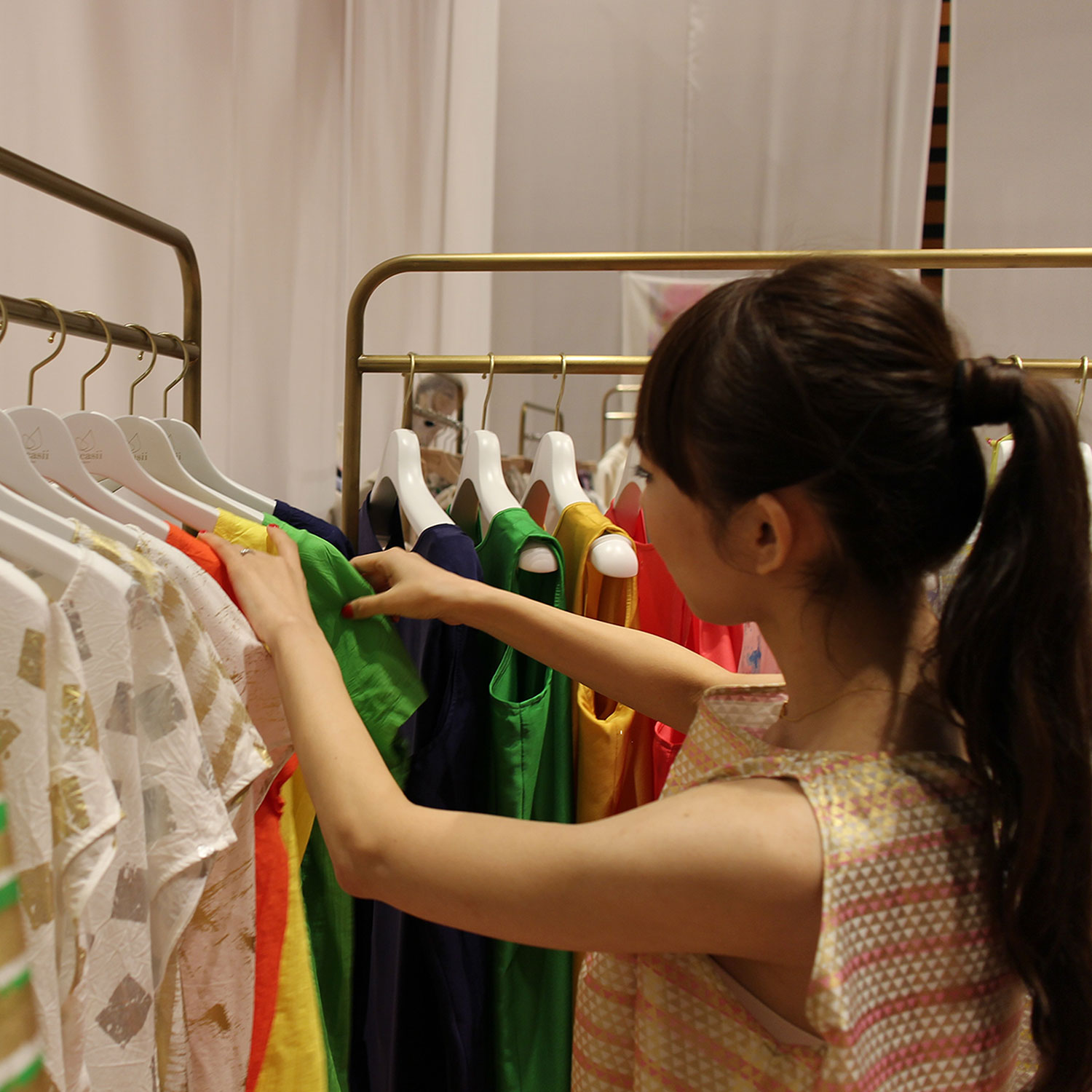 Founder & Director
Yuka Nakamura
Born in 1983. Graduated from Keio University.
Tequila sommelier. Yogini. Businesswoman. Artist.
After 10 years assisting a variety of companies as a certified public accountant, she came to realize the power of the right brain and the immense creativity that humans possess.
"You only get one life, so live it to the fullest."
"The definition of a rich life is to always feel the excitement of a child."
With these concepts in mind, in the spring of 2014 she assembled a variety of artisans to create "yucasii tokyo," a fashion house that creates only one-piece dresses that embody the spirit of "yucasii" (which means a sense of quality and exuberance).
Her passion is making clothes that are based on her Japanese roots, and the pursuit of simplicity by making the most of empty spaces.
Motto: "You only live once."
STORES
Japan
Tokyo
yucasii tokyo boutique
Address : Address : #503 5-20-11 Sendagaya, Shibuya-ku, Tokyo 151-0051
Tel : +81 3 6380 4460
VIRINA Hiroo
Address : Address : Azabu Yanagida Bldg 1F 3-8-15 Nishiazabu, Minato-ku, Tokyo
Tel : +81 120 916 442
Isetan Shinjuku store【Limited store / April 15-21, 2015 fnished】
Address : 3-14-1 Shinjuku, Shinjuku-ku, Tokyo 160-0022
Tel : +81 3 3352 1111
Ebisu Mitsukoshi 1F xe (cross e)【Limited store / June 24-30, 2015 finished】
Address : 4-20-7 Ebisu, Shibuya-ku, Tokyo 150-6090
Tel : +81 3 5423 1111
Matsuya Ginza【Limited store / May 31 – June 5,2017】
Address : 3-6-1 Ginza, Chuo, Tokyo 104-8130
Tel : +81 3 3567 1211
Shinjuku Takashimaya, 6th floor Welcome zone, Pop up square【Limited store / May 25-31, 2016 finished】
Address : 5-24-2 Sendagaya, Shibuya, Tokyo 151-8580
Tel : +81 3 5361 1111
Kanagawa
SOGO Yokohama 3F, Key to Style【Limited store / August 1-10, 2015 finished】
Address : 2-18-1 Takashima, Nishi-ku, Yokohama city, Kanagawa 220-8510
Tel : +81 45 465 2111
Yokohama Takashimaya 4F, Rose Patio【Limited store / March 16-22, 2016】
Address : 1-6-31 Minami, Nishi-ku, Yokohama city, Kanagawa 220-8601
Tel : +81 43 311 5111
Kyoto
Kyoto Takashimaya【Limited store / June 7-13, 2017】
Address : 52, Nishiiru Shincho, Shijo-dori Kawaramachi, Shimogyo-ku, Kyoto city 600-8520
Tel : +81 75 221 8811
Osaka
Osaka Takashimaya 4F【Limited store / May 25-31, 2016 finished】
Address : 5-1-5, Nanba, Chuo-ku, Osaka city, 542-8510
Tel : +81 6 6631 1101
Fukuoka
Hakata Daimaru 1F Event space【Limited Store / June 8-14, 2016 finished】
Address : 1-4-1 Tenjin, Chuo-ku, Fukuoka city, 810-8717
Tel : +81 92 712 8181
Kumamoto
Address : 12-9 Shinshigai, Kumamoto-shi, Kumamoto, Tokyo 860-0803
Tel : +81 96 355 6009
Singapore
Singapore
Address : 2 Orchard Turn #03-13
Tel : +65 6509 0676
Address : 390 Orchard Rd #02-11
Tel : +65 6736 0832
Taiwan
Taipei
Address : No.31, Ln. 101, Sec. 4, Zhongxiao E. Rd., Taipei, Taiwan
Tel : +886 2 8773 5855
Address : GF. No. 245, Sec.1, Dunhua S. Rd., Taipei, Taiwan
Tel : +886 2 2775 5977 (#809)
France
Paris
Gallery 33【Limited store / March 2-15, 2015 finished】
Address : 15 Rue d'Argenteuil 75001, Paris